Ceramic print on glass
The design is printed on glass with ceramic ink particles. In the tempering furnace, the glass is heated to a temperature of 700 degrees. Under the heat, the ceramic ink fuses with the glass surface. This fusion produces a highly scratch-resistant print. An additional benefit is that glass transforms into safety glass. The glass panel is ten times stronger than untoughened glass and breaks into small, blurred pieces if it breaks.
Unlike traditional techniques, ceramic glass contains inks without toxic and heavy metals such as lead and cadmium. Ceramic printed glass can be recycled, making it a sustainable and green solution. The applications are numerous and suitable for interior and exterior: walls, facades, balustrades, and doors. Depending on the application, the glass can be provided with semi-transparent or closed backing to achieve any desired degree of transparency.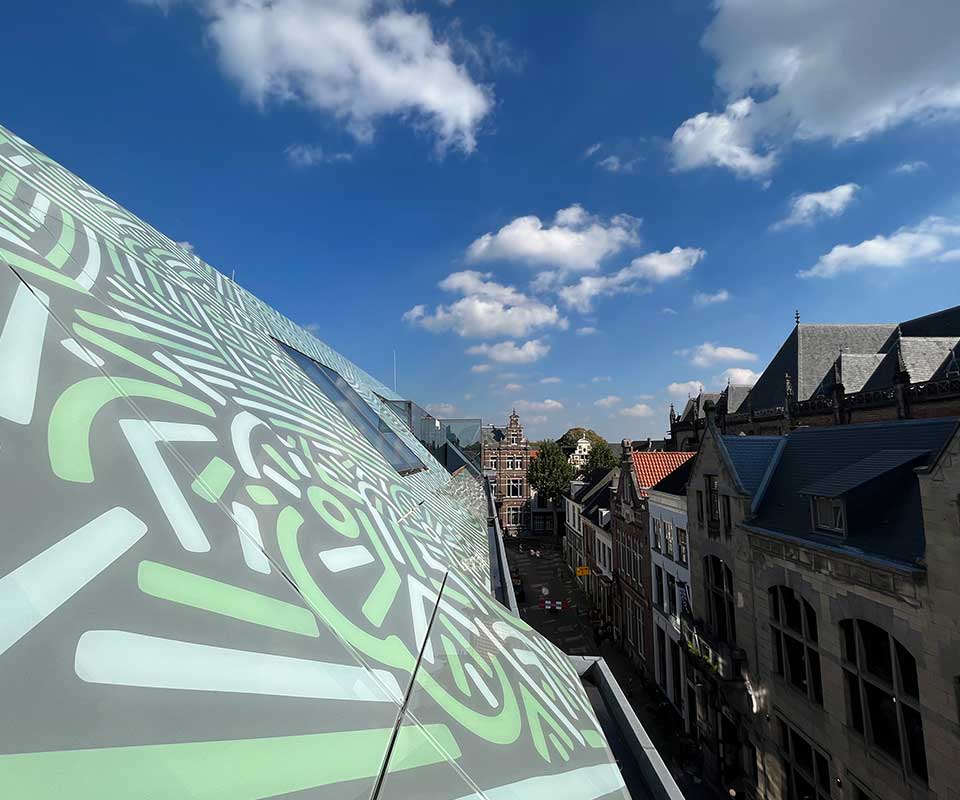 Specifications
Exclusive look
2400 x 3700 mm
8 mm thick tempered clear glass
Fire class A1
Safety glass
Scratchproof
Weather and UV-resistant
Low maintenance
Warranty print lifetime