Fiberglass-reinforced stone composite
A stone composite cladding panel has a core of marble aggregate reinforced with fiberglass. The surface is digitally printed and finished with a smooth, electronically hardened acrylic. The panels are available in three gloss levels: matte, semi-matte, and high gloss. The facade can be executed with fixed L or U corner elements. These elements give the building an attractive, solid appearance.
The panels are 6 mm thick and are produced in length on a project basis. Therefore, residual waste is kept to a minimum. Because the panels are printed individually, all conceivable patterns, decors, artwork, and photos can be customized. The panels can be used for both exterior and interior applications.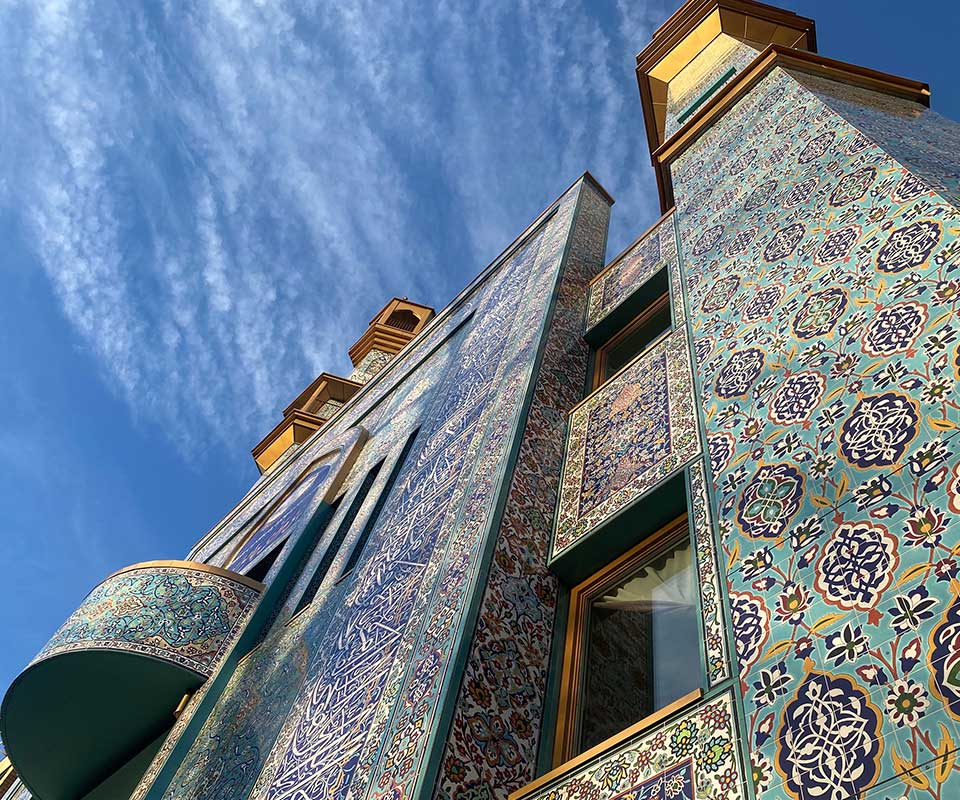 Specifications
Robust and impact-resistant
1195 x 3195 x 6 mm
Fire class B-s1-d0 according to EN 13501-1
Flexible
Low maintenance
60-year functionality guarantee
10-year color guarantee