Sublimated Glass
For glass printing applications, a sublimation technique can be chosen. Printing a crystal clear film makes the image laminated between two or more layers of glass with a UV-blocking EVA. This allows the image to retain the same maximum gloss on both sides. Also, the print lies protected between the glass layers. It is ideal for facades, partitions, doors, and art applications.
Sublimated prints between glass sheets are costly, but this innovative technique's exclusive look and durability justifies the investment. Sublimated glass can be used even in highly demanding indoor and outdoor environments.
By varying the number of glass sheets and the number of layers of prints, fantastic effects can be achieved. Among designer artists, sublimated glass is a popular material. Because the ink colors are very powerful, this technique is ideal for creating many different glass and mirror compositions. You can also think of glass compositions with patterned glass.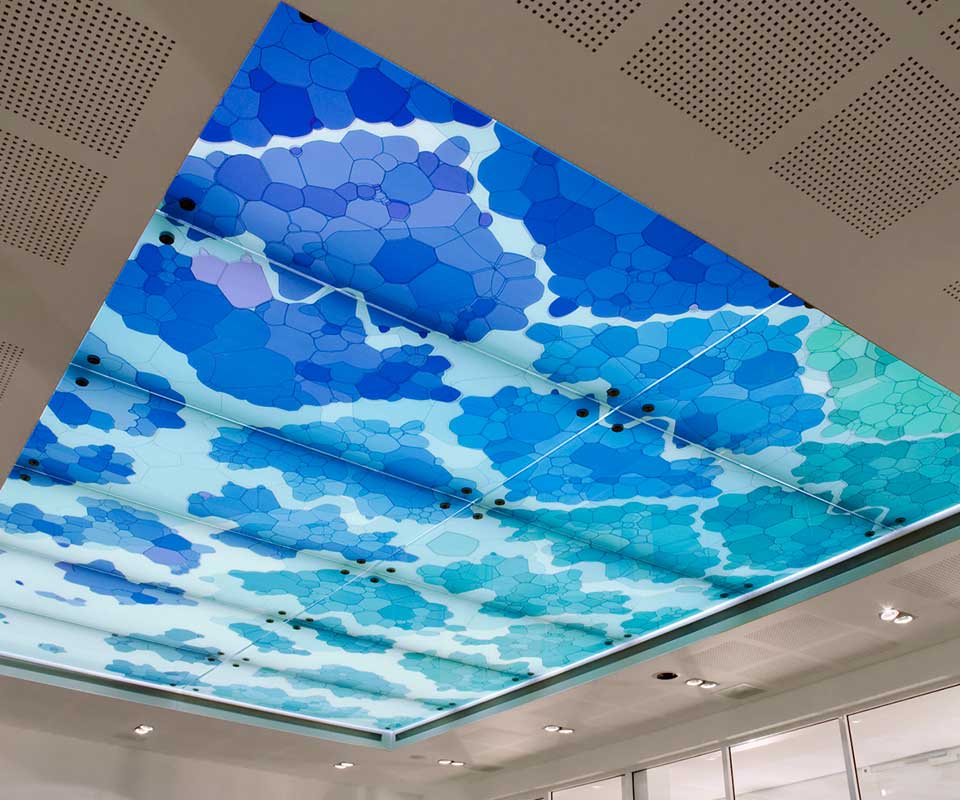 Specifications
Durable
4500mm x 1600mm
Colorfast
Indoor and outdoor use
Exclusive appearance
Weather and UV-resistant
Low maintenance