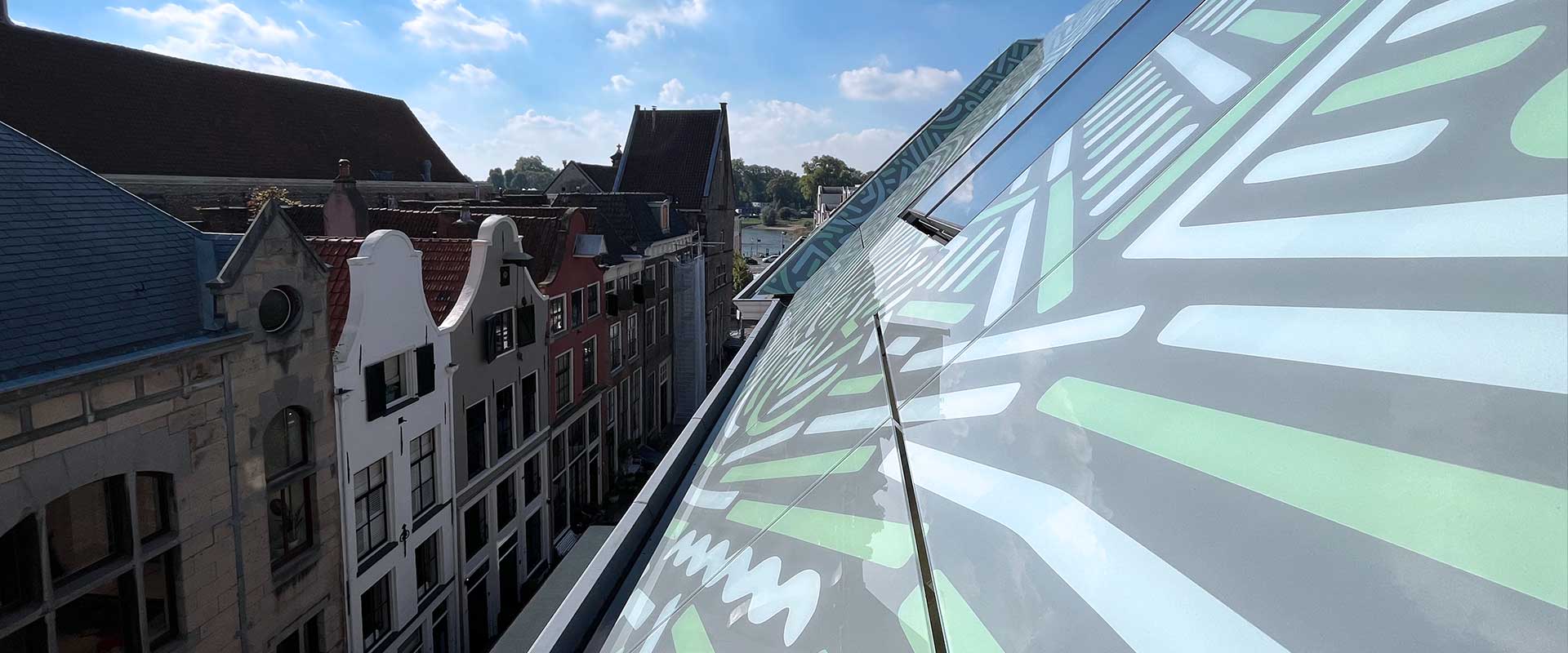 Unique glass roof for EICAS Museum, Deventer
30 September 2022
The former Hegius Gymnasium on the New Markted in Deventer is being redeveloped into the EICAS Museum (ZERO-art) and luxury apartments. A striking part of the transformation is the glass roof with a translation of Lu Xinjian's work. The Chinese artist painted an abstract map of the Deventer city center.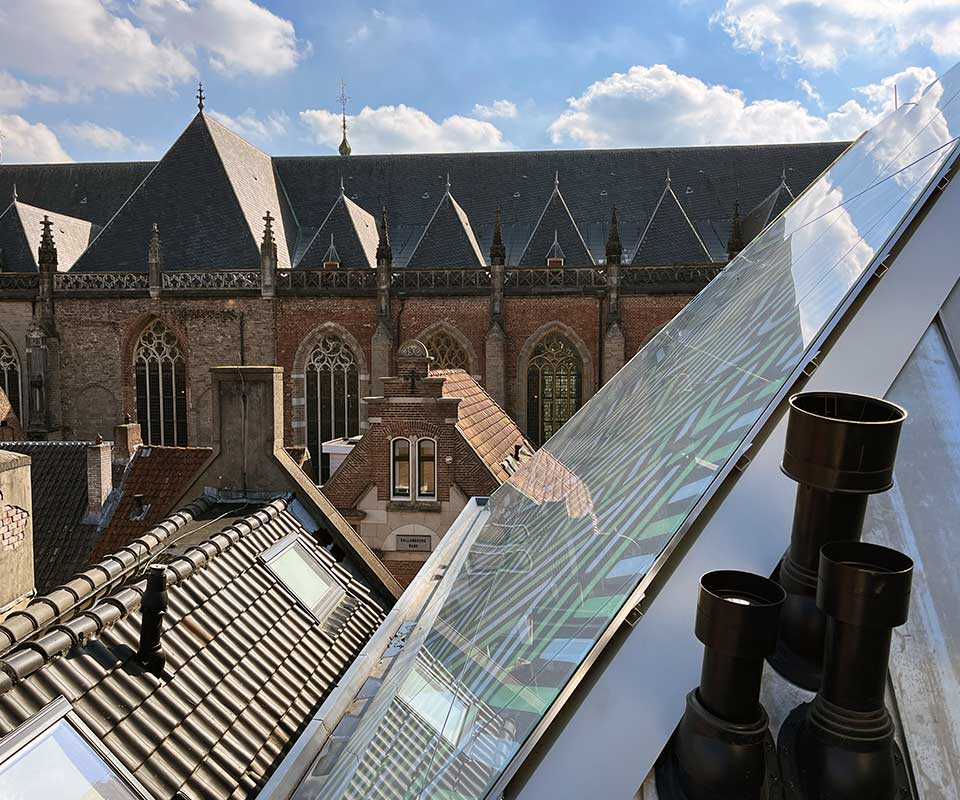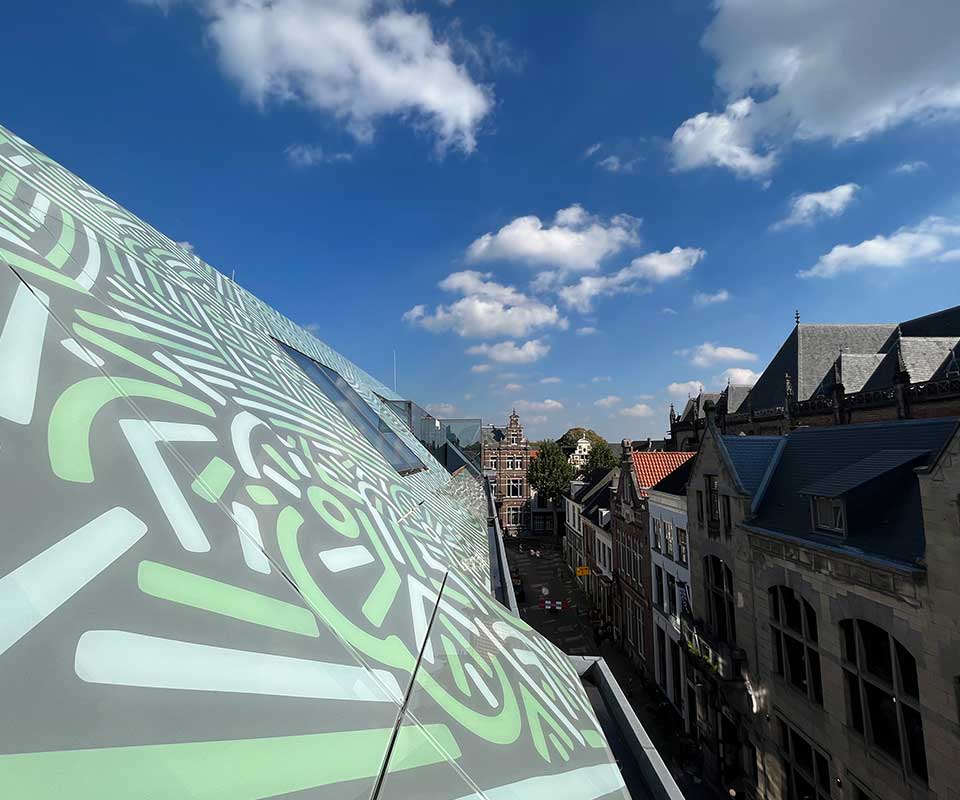 The artwork from the series 'City DNA' will soon be on display in the museum and an abstract translation will decorate the roof. M2uur bv made a unique new pattern based on cut-outs from the work.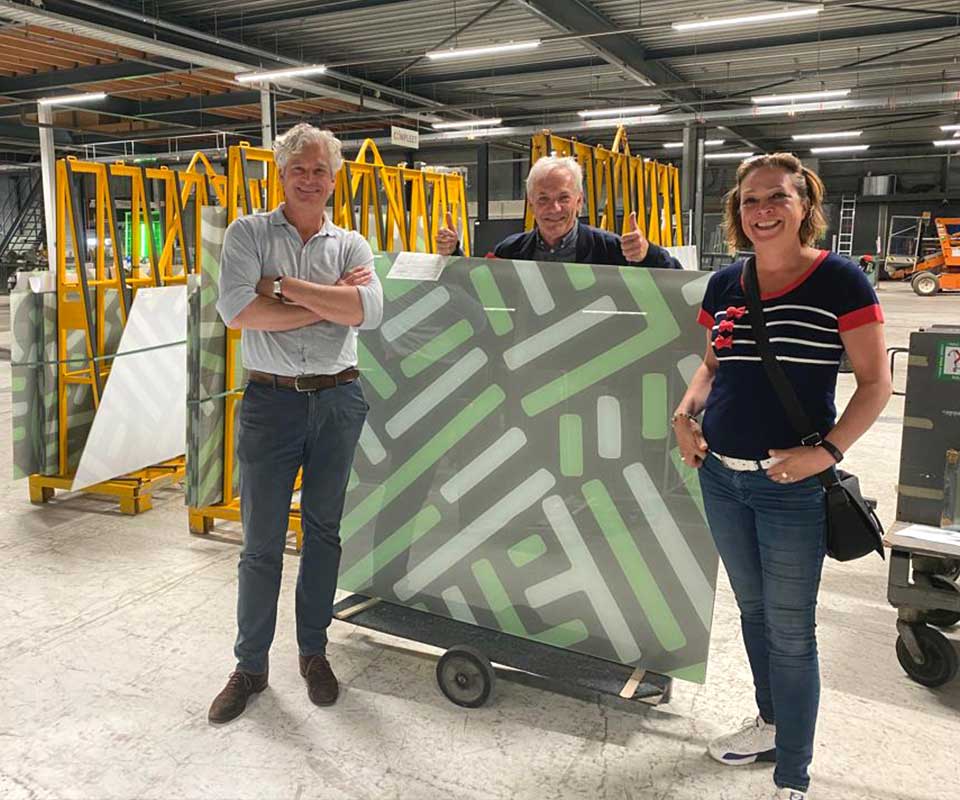 Various parts of the work were enlarged 27 times, converted into vectors and distributed over 400 m2 glass panels. The glass panels printed by Steinfort are illuminated in the evening, revealing a subtle interplay of lines. Hans van Heeswijk Architects was commissioned by owner Vastgoed 1618 to transform the building.
​