Town hall expands on unique design
​
22 February 2023
Once again, the Town Hall in Lochem has become a little more beautiful. The glass walls of the aldermen's rooms feature special graphic designs. For this purpose, the signing specially designed for the Town Hall has been used.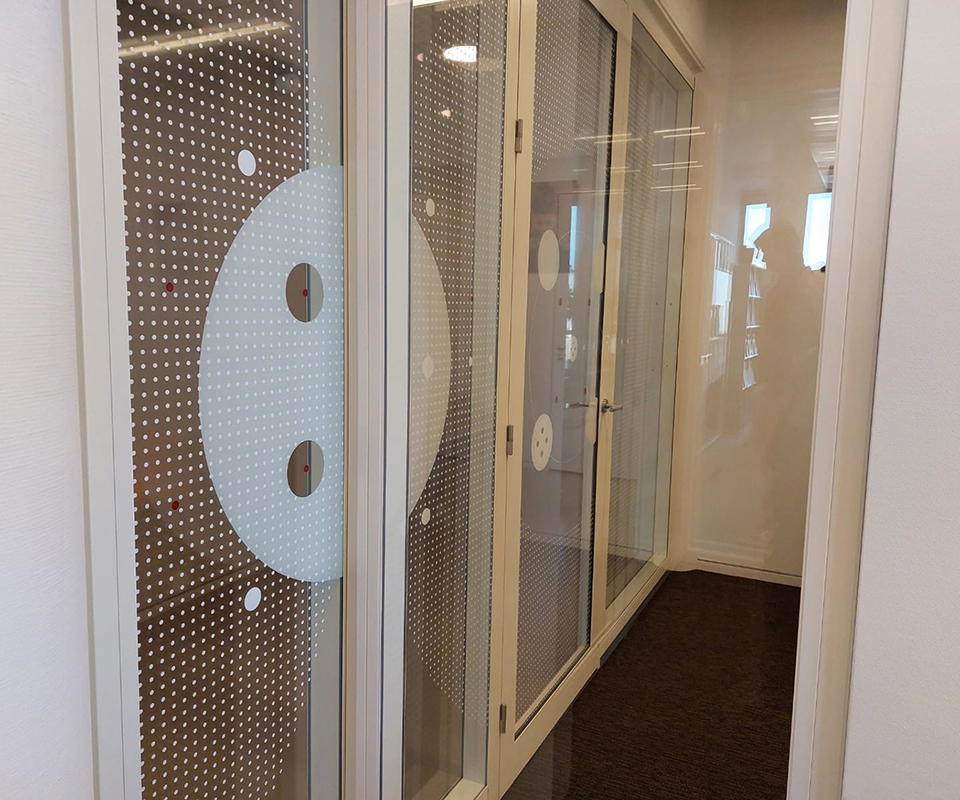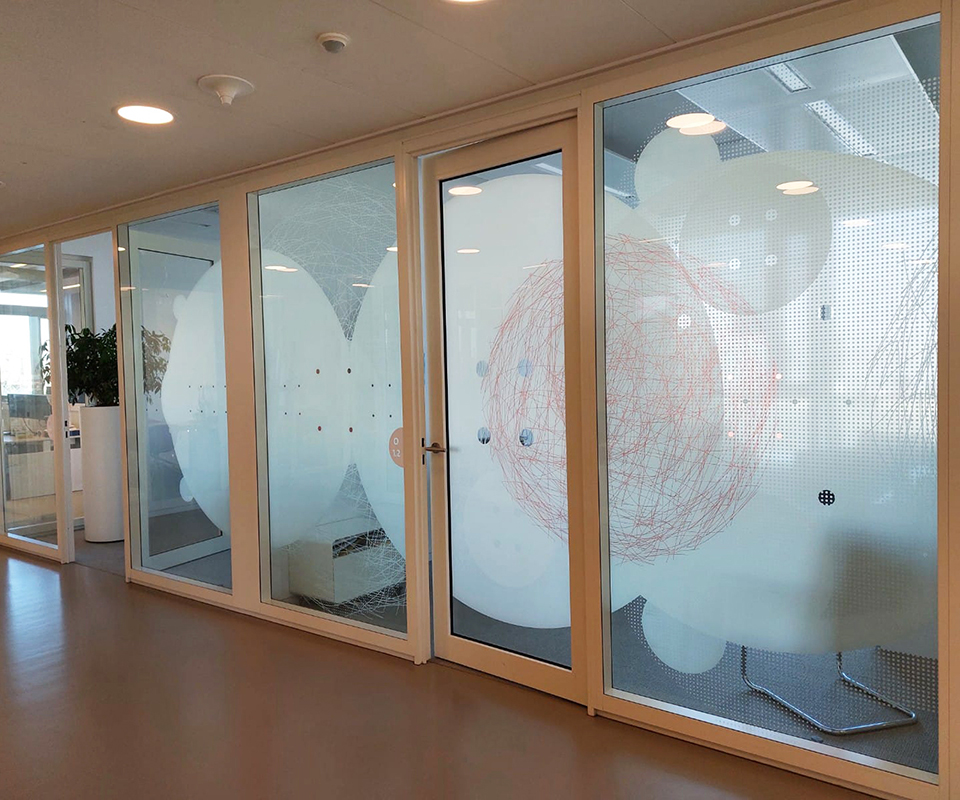 The Deventer agency M2uur bv was commissioned to decorate the interior for the opening of the Town Hall in 2013. M2uur bv engaged graphic designer Jean Klare, known for the Atlas of the World of Experience, among others, to design a unique visual language. The designs symbolize the junctions, interconnectedness and uniqueness of the cores and villages within the municipality.
​
This imagery also served as the basis for the signage in the building. Thus, the Town Hall now has a very individual and recognizable character. If necessary, a design can also be created fairly easily for new spaces, as in the case of the aldermanic rooms. In February, the new designs were applied by M2uur bv with crystal clear foils on the glass.