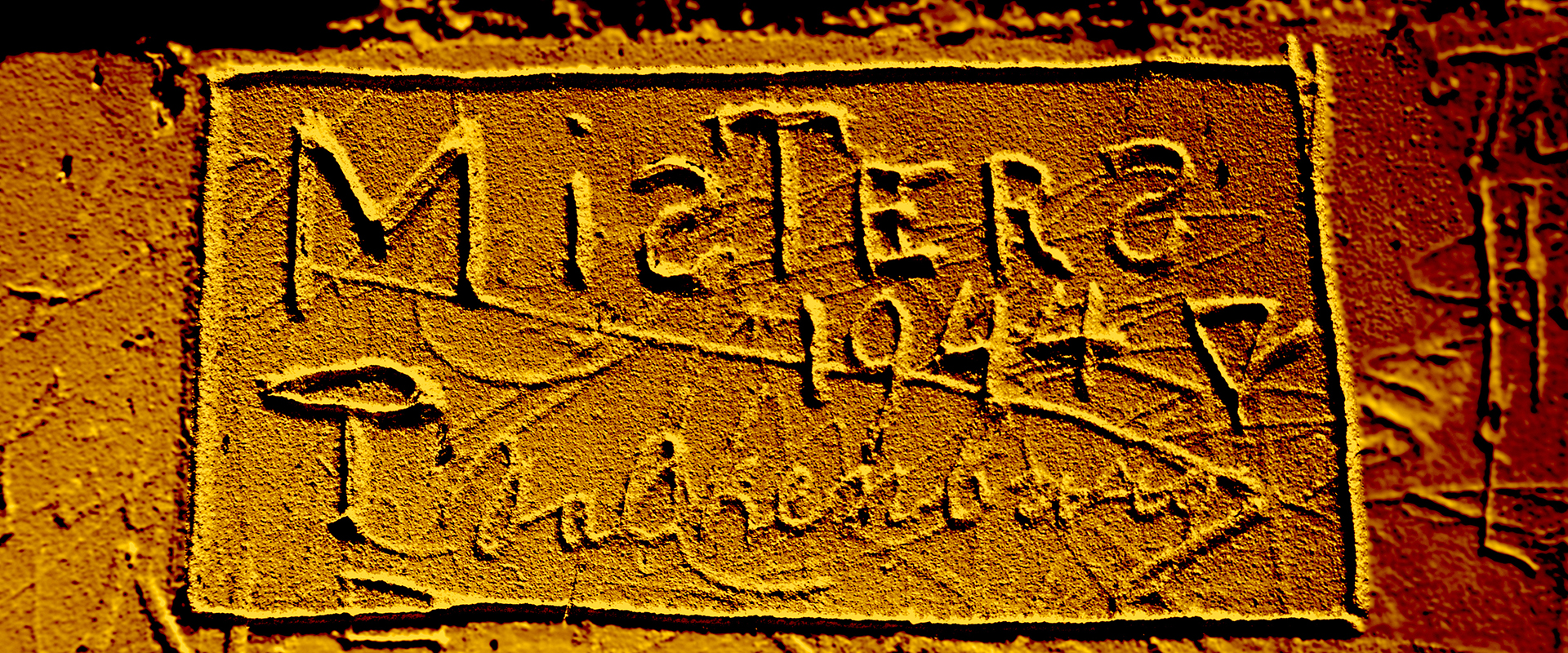 Art work brings hidden stories to life
12 July 2023
Ten years ago, Diana Ramaekers created the artwork 'Lichtgraffiti'. The work consisted of illuminated printed glass tiles placed in the sidewalk as a tribute to the historical graffiti in the church tower of Scheulder.
Unfortunately, the ravages of time have taken their toll and the artwork has been damaged beyond repair over the years by weather conditions. In addition, the original location proved to be less than ideal. Therefore, it was decided to reinterpret the artwork in a different location.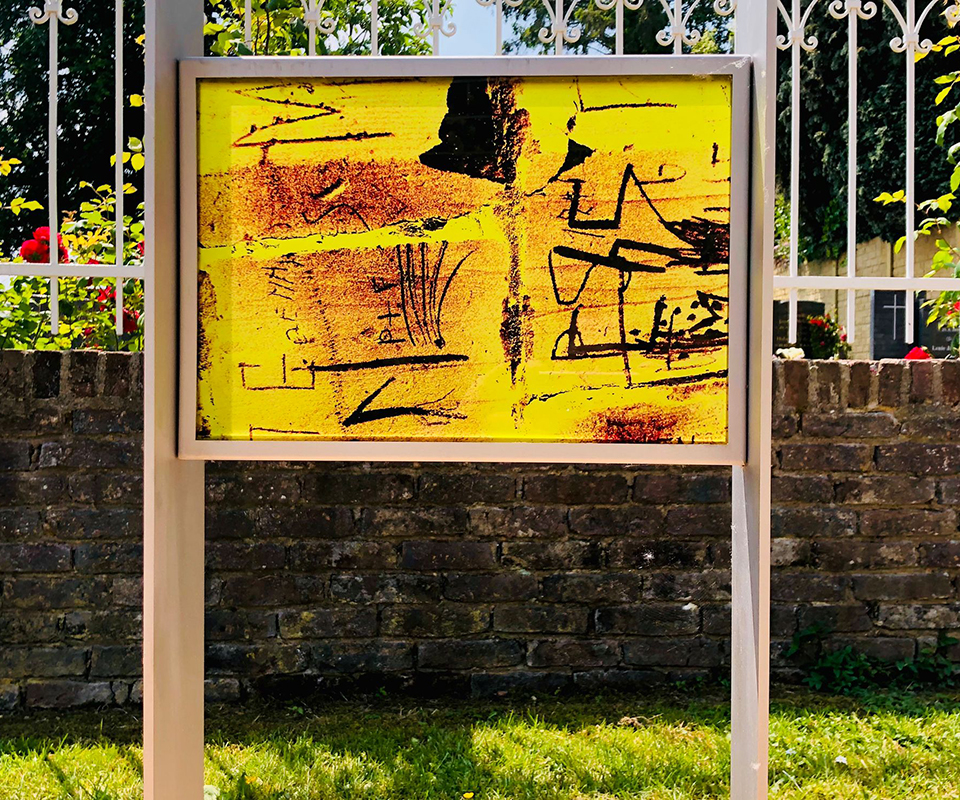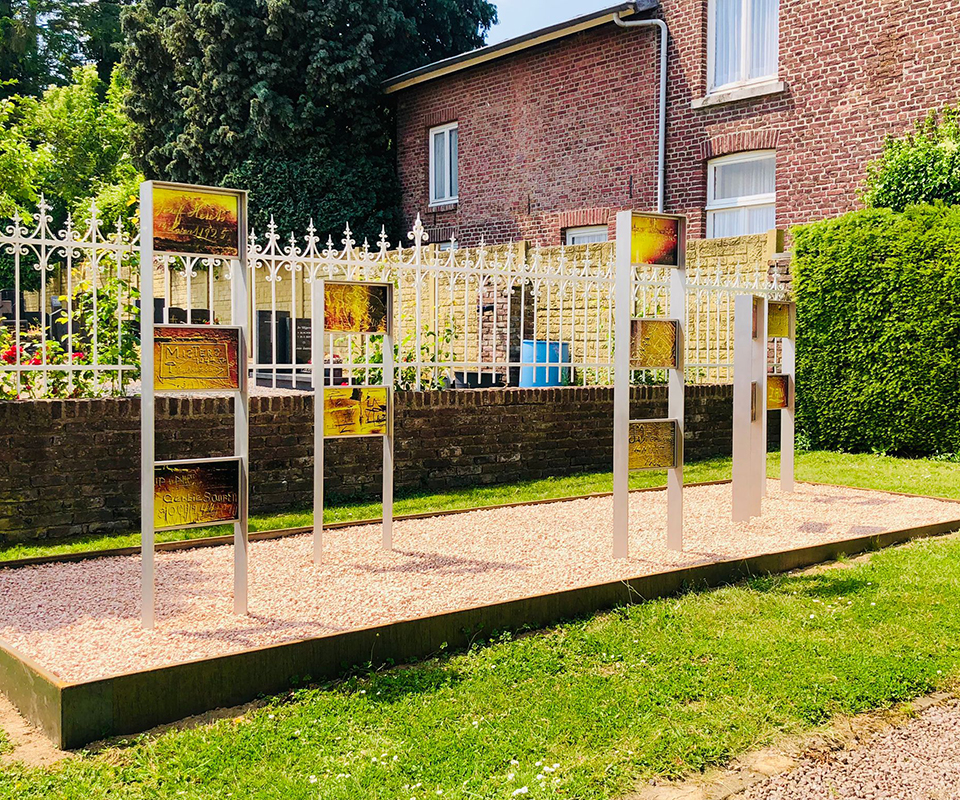 The new artwork was unveiled in May, as a tribute to both the residents of Scheulder and visitors to the attractive church. The glass tiles show inscriptions found high up in the church tower. The hard-to-reach spot, partly off-limits, kept the secret of inscribed texts in the soft marlstone. Now these ancient signatures, messages, drawings and personal memorials will be given a prominent place in the light of day.
M2uur bv was responsible for the production of the printed glass panels, while the Bronnenberg company took care of the frames and their installation. The result is a beautiful work of art that brings the hidden stories out and to life.