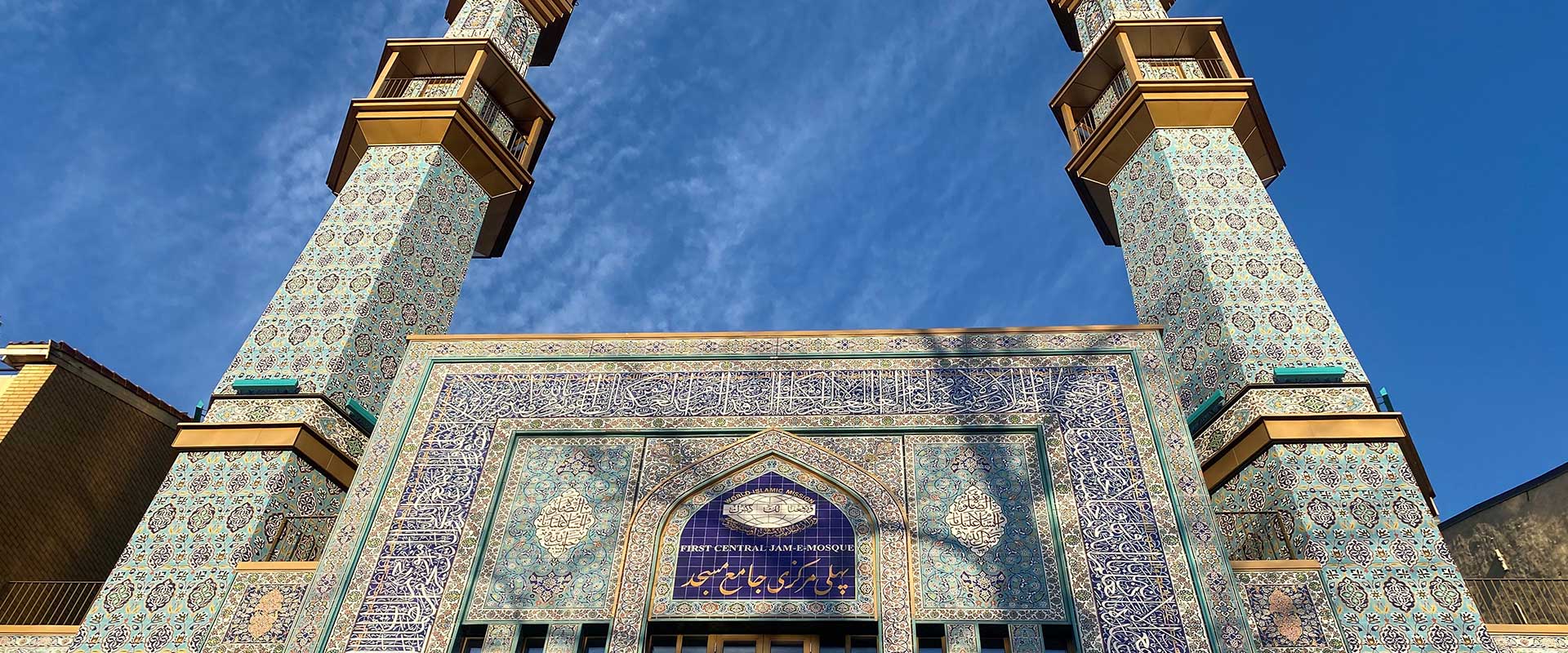 Visiting the central Jam-e-Mosque in Oslo
29 August 2022 – Finally!
Monday we were able to visit the Norwegian "Blue Mosque" in Oslo live. One part is still under construction but the result is already stunning.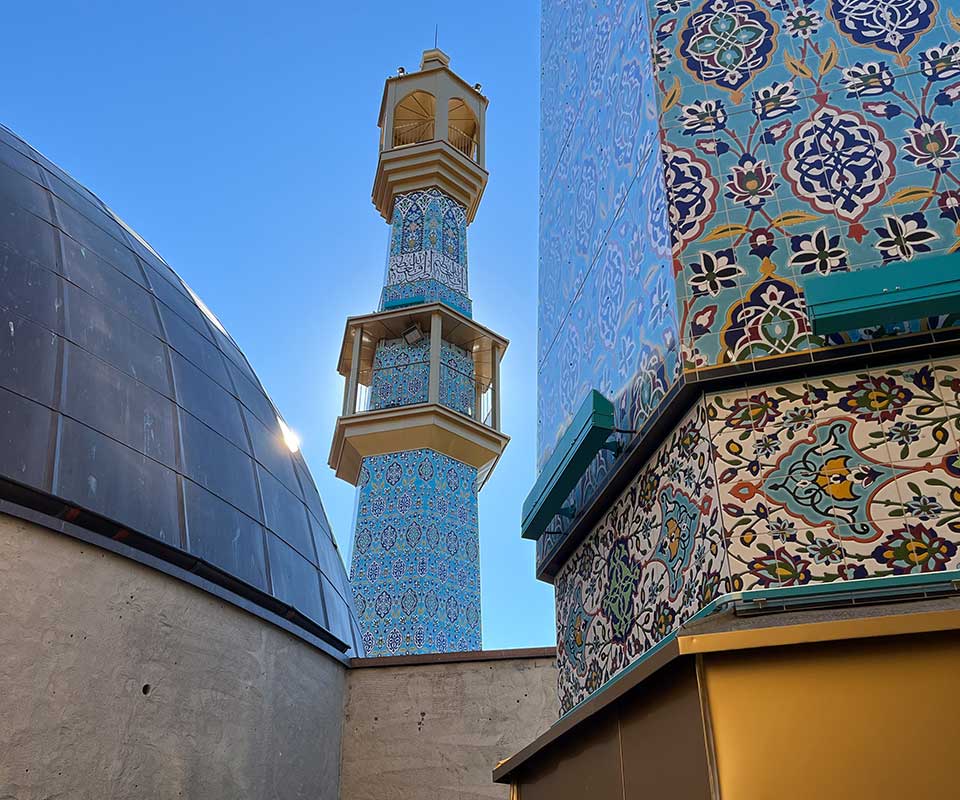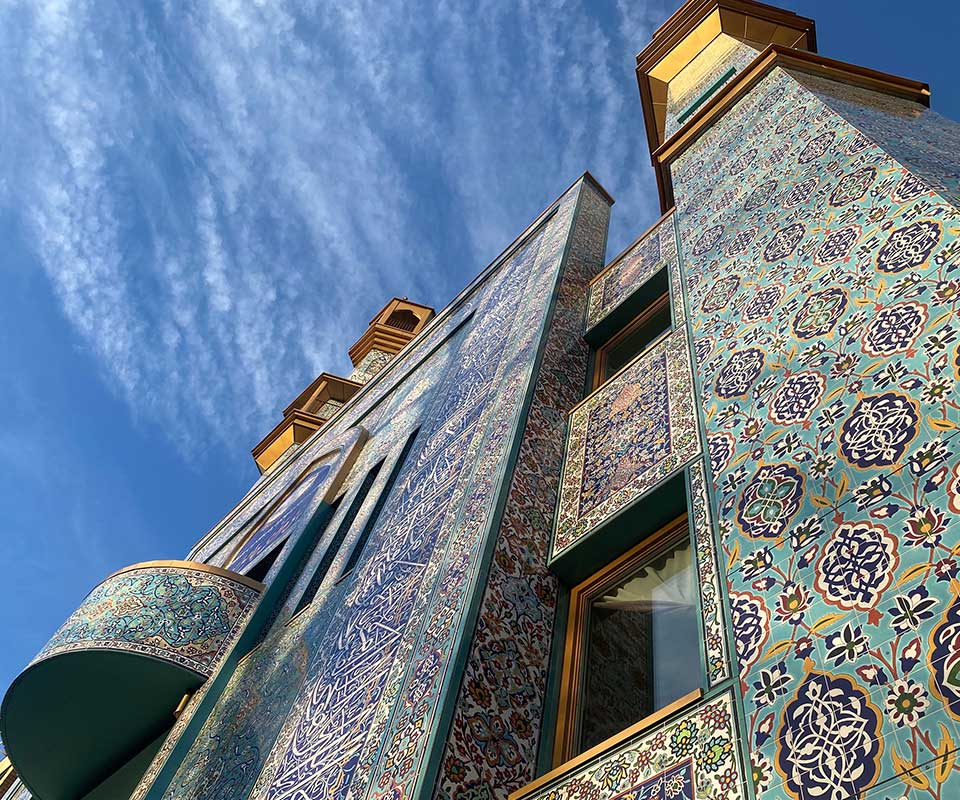 The Jam-E Mosque is perhaps the most beautiful and richly decorated mosque in Scandinavia. Unfortunately, the beautiful hand-painted tiles on the facade proved to withstand the icy climate poorly.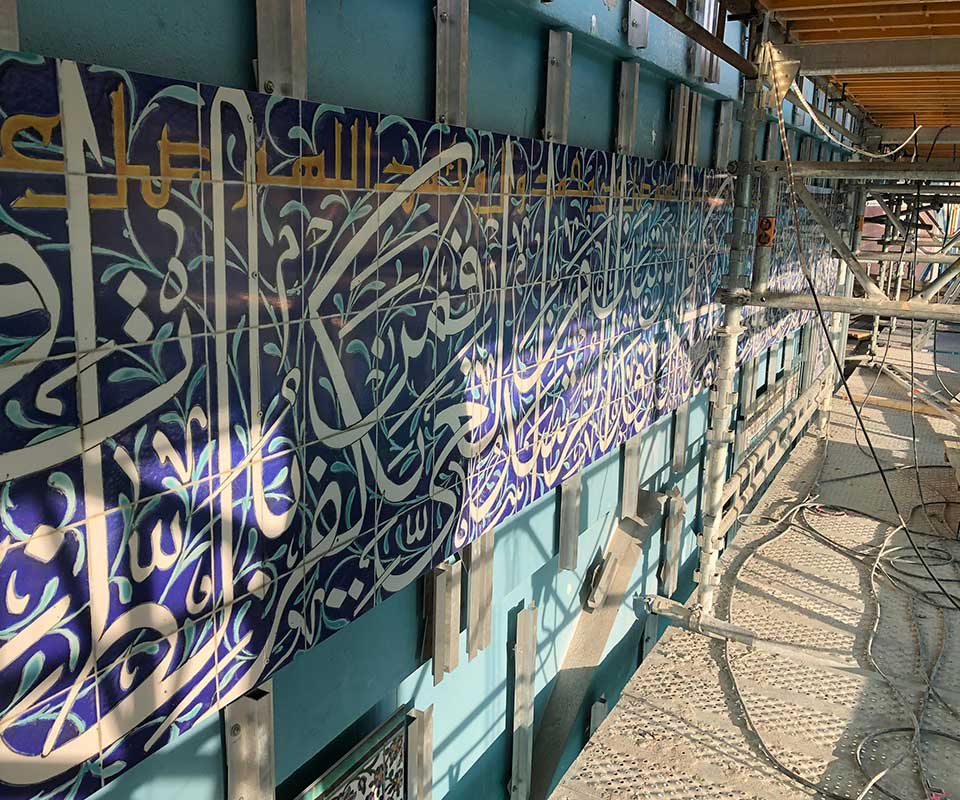 A solution was found by reproducing the tile motifs on weather-resistant and easy-to-assemble façade panels from Steni. M2uur bv was commissioned to make the translation from tile to facade panel.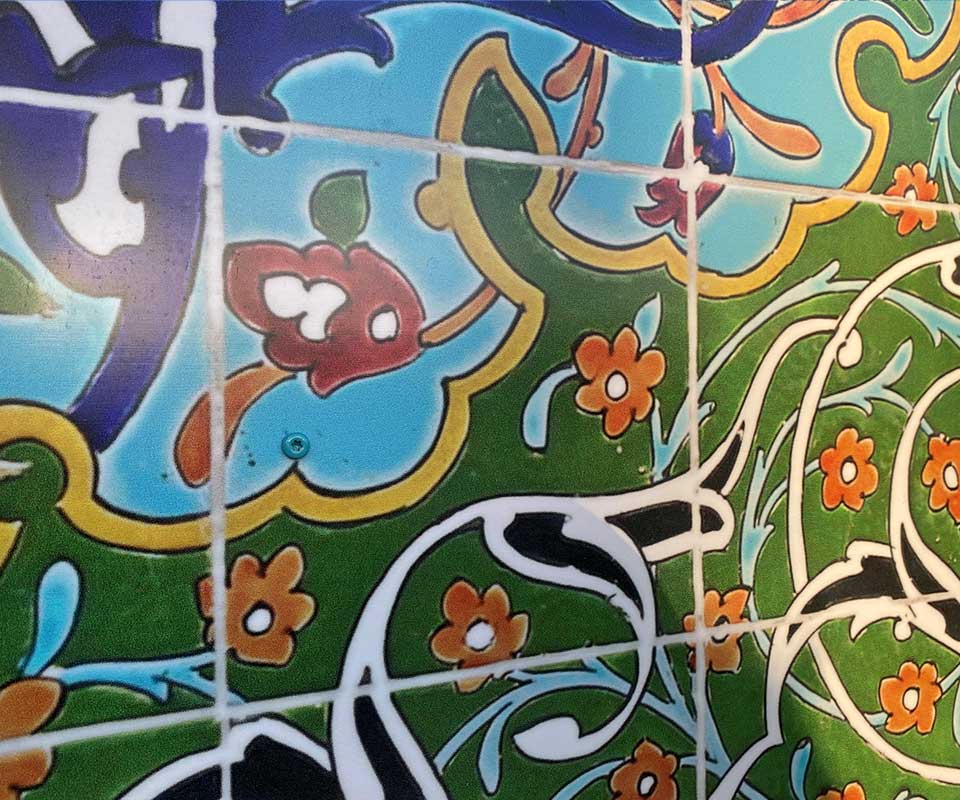 For this, a total of 430 unique tiles were digitized and created into a matching pattern. The assembly is now in full swing. The complete work will be completed by mid-October.