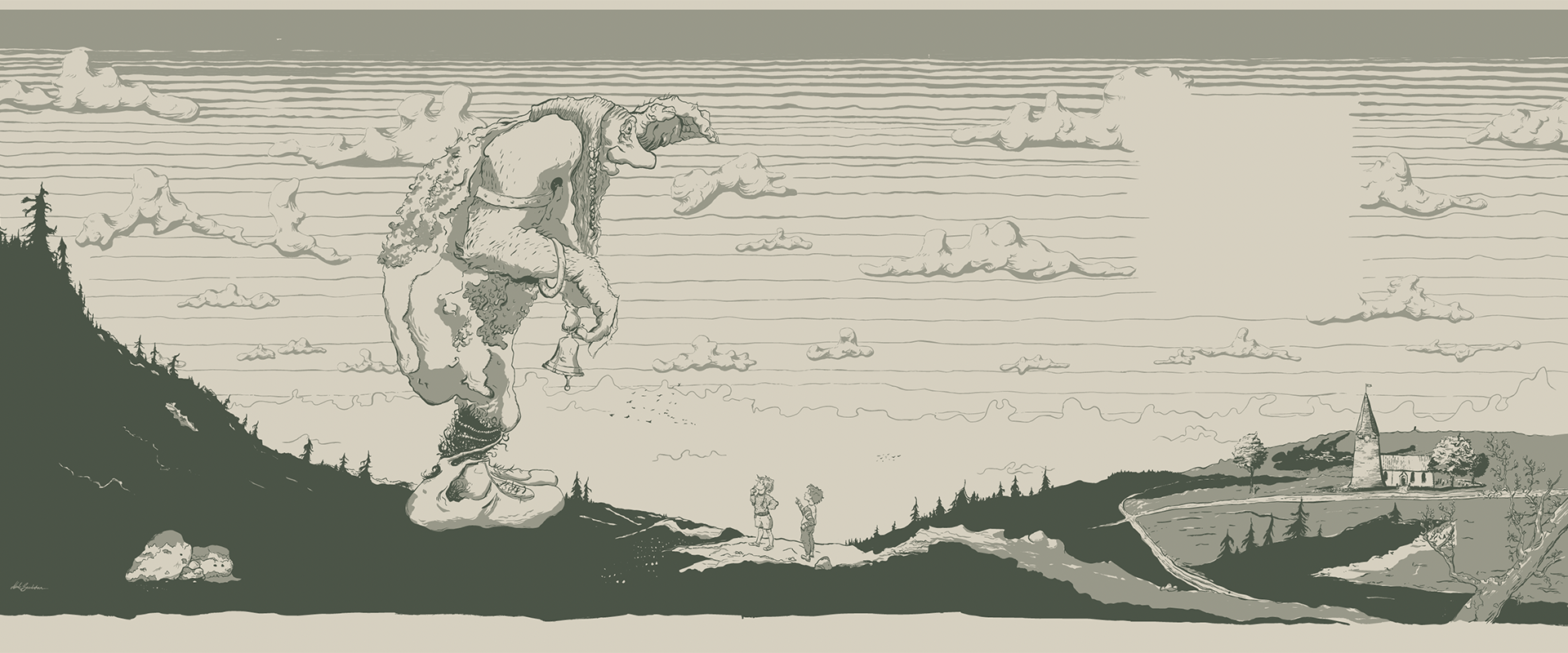 27 June 2023
In Ransberg, Sweden, the final facade panels are currently being mounted with a beautiful illustration of the Giant Rane. The idea, coming from the students and teachers, has transformed the exterior of the school into a vibrant homage to local folklore.
According to old stories and legends passed down from generation to generation, the towering Giant Rane once roamed near Rane Hill, opposite the Ransberg Church. Now this mythical character has found a permanent home on the facade of the school, delighting both the students and the local community.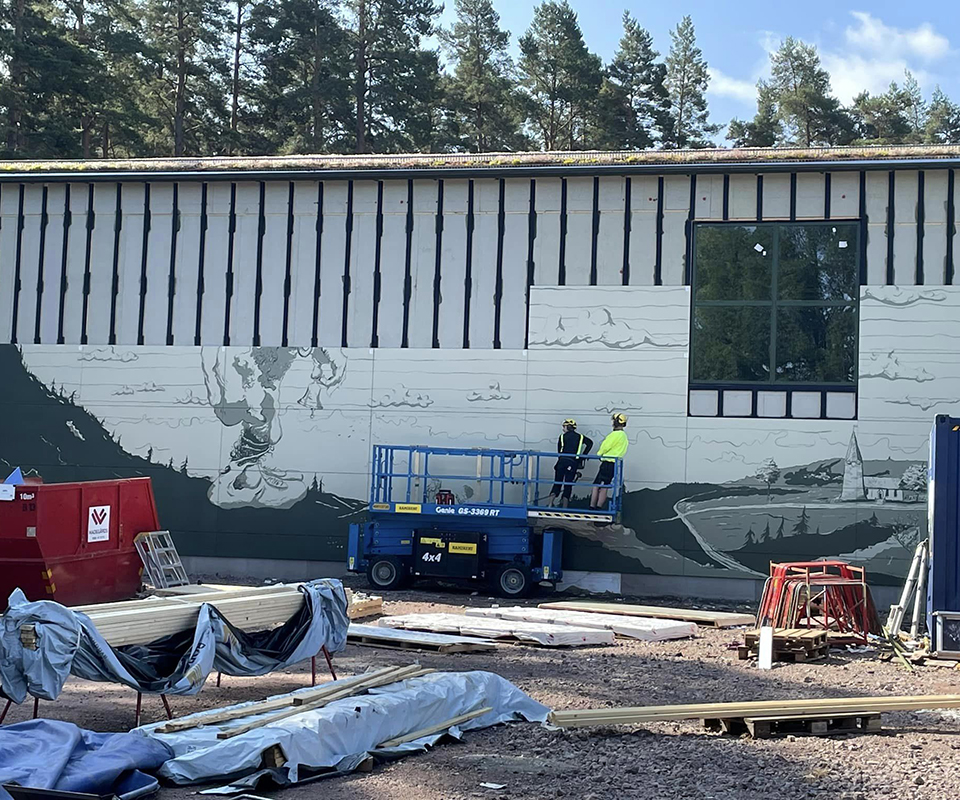 The proposal to include Giant Rane in the architectural design was embraced by architect Sofia Lilja of Link Arkitektur, who found the idea both unique and inspiring.
Architect and also artist Mark Sevedstam created the original work on three layers of reprofilm. With ink and brushes, he realized the illustration. The total work was vectorized and placed in several layers of color and then technically formatted by M2uur for production on Steni Vision panels.
Giant Rane not only adds character to the school's facade but also serves as a symbol of unity and fills the gap between legends of the past and current aspirations.
Client: Municipality of Tibro, Sweden
Architect: LINK Arkitektur AB
Artist: Mark Sevedstam
Material: Steni Vision
Dimensions: 144 m2, 49 panels
Year of realization: 2023